Find out everything you need to know about Pentest Ltd.
Information security experts since 2001
At Pentest, we believe that information security assurance requires more than a one size fits all approach. That's why our information security testing services have been designed to go further.
Founded in 2001, we work in partnership with our clients, providing them with bespoke and adaptable testing services to ensure they can be as confident as possible in their information security, whether it be their internal systems or applications developed for third parties.
It's this approach, as well as our technical capability, that has led us to develop long-term working relationships with organisations across the world, from global tech companies, with large, complex test requirements through to small companies requiring a single annual test.
So, whether you're a multinational looking to protect yourself against an advanced cyber-attack, a medium-sized organisation looking for assurances around an application or a start-up looking for initial security advice, we're here to give you confidence in your information security.
We pride ourselves on the support we offer our clients, but this isn't the only reason clients work with us year after year. So, what do our clients value most about our working with us?
Contact our team and find out how we can help you obtain the information security assurance you require.
Our ethos of support doesn't just apply to our clients. Pentest is a firm believer in supporting our staff and the communities in which we work. We set aside time to training and development, research projects, pro bono work and to community education. Not only does this keep our consultant's skills up to date but it also allows us to pass on our expertise.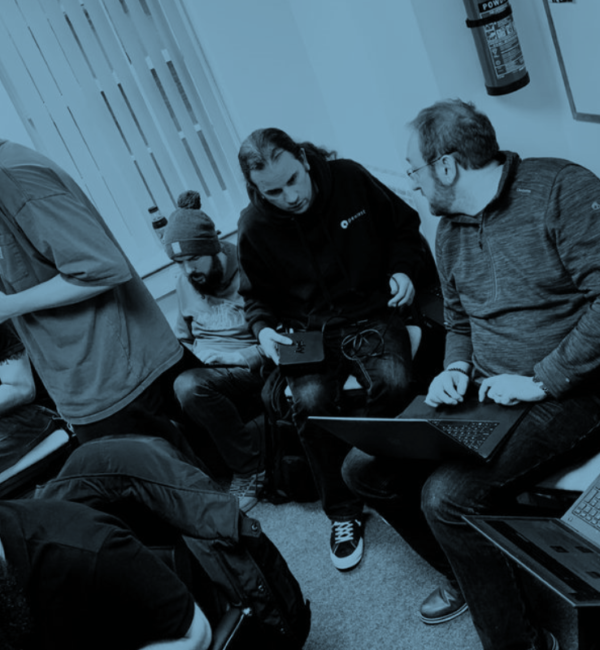 Information security is a constantly evolving landscape and it's vital that our consultants keep up to date with the latest threats, techniques and tools in order to provide our clients with the highest possible standard of work.
We set our consultants personal training and development goals, providing them with the time and resources they need, whether they are working towards industry recognised certifications or conducting individual study projects.
We set aside time for our consultants to attend industry conferences such as BlackHat & DEFCON, to name a few. We see these as vital opportunities for our consultants to learn more about the latest developments in our industry.
We also encourage our consultants to take part in high-profile Capture the Flag (CTF) challenges, such as the Hack-A-Sat challenge run by The United States Air Force. These challenges give us a chance to learn, develop our skills in new areas and to put ourselves to the test against some of the best CTF teams in the world.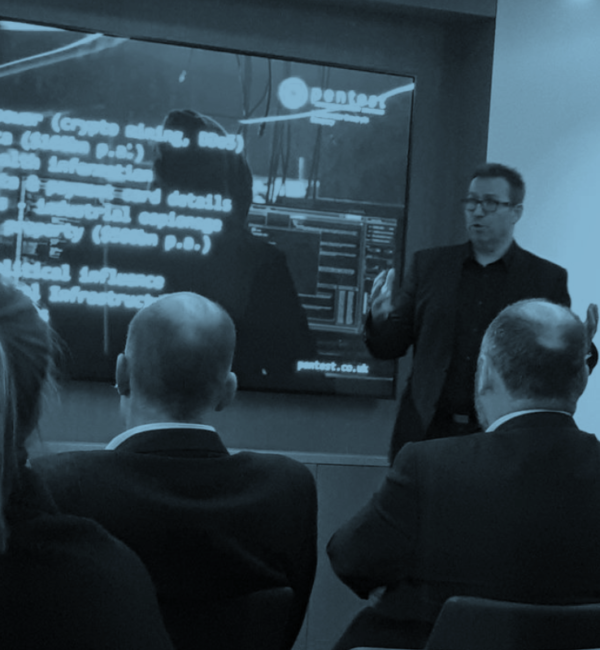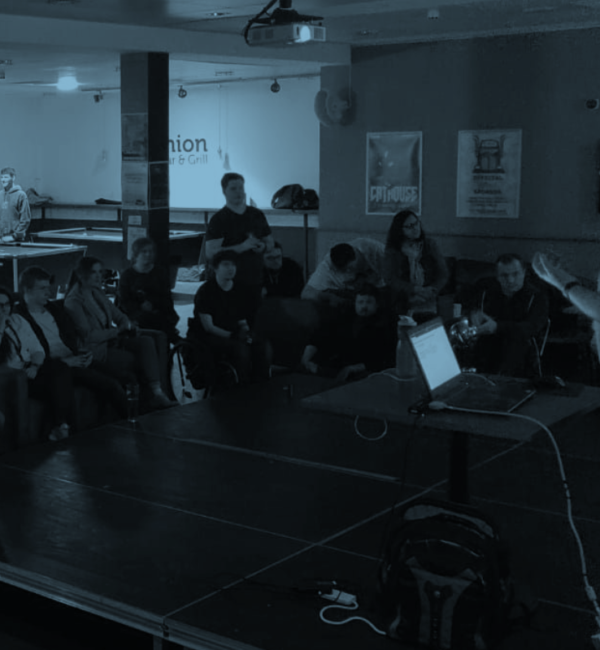 Supporting the infosec community
The Information Security community is a close knit one and it's one that openly encourages the sharing of knowledge and ideas to benefit everyone. We are proud members of this community and our consultants have spoken at events such as BSides, DEFCON & BlackHat.
We also contribute by designing and running CTF challenges for the community to take part in. Our CTFs are designed to mimic vulnerabilities that we find in our real-world penetration testing and red teaming engagements and seek to replicate them faithfully, allowing others to learn and develop their skills.
Looking for an information security speaker at your event or know of a well deserving organisation that could benefit from our pro bono support? Get in touch, we'll see if we can help.
Use the links below to find out more about our industry accreditations, tailored reporting options, our research projects and the latest job opportunities here at Pentest.
We work to the highest possible standards and hold several key industry certifications, accreditations, memberships and awards. You can find out all about them here.
Not all reporting is created equal. Find out how our tailored reporting options can provide you with the robust and ongoing assurances you require.
We invest significant time in security research projects, honing and developing skills which allow our consultants to deliver the best possible results. 
Fancy coming to work with us here at Pentest? Of course you do! Take a look at our latest opportunities. 
We're here to give you confidence in your information security.
Contact our team today and find out how our services can help you obtain the information security assurance you need.