Pentest are here to give you confidence in your information security. Whether it's your first engagement or you've conducted hundreds, we thoroughly challenge your information security measures to uncover potential issues, help support your improvement efforts and provide you with the assurances you require.
So, how do we provide you with information security confidence?
We recently underwent a successful independent third-party assessment as part of a six month RFP process for a global technology client, looking at all aspects of our business.
As you can see from the matrix, our service came out extremely favourably both in terms of testing capability and the commercial value we offer clients.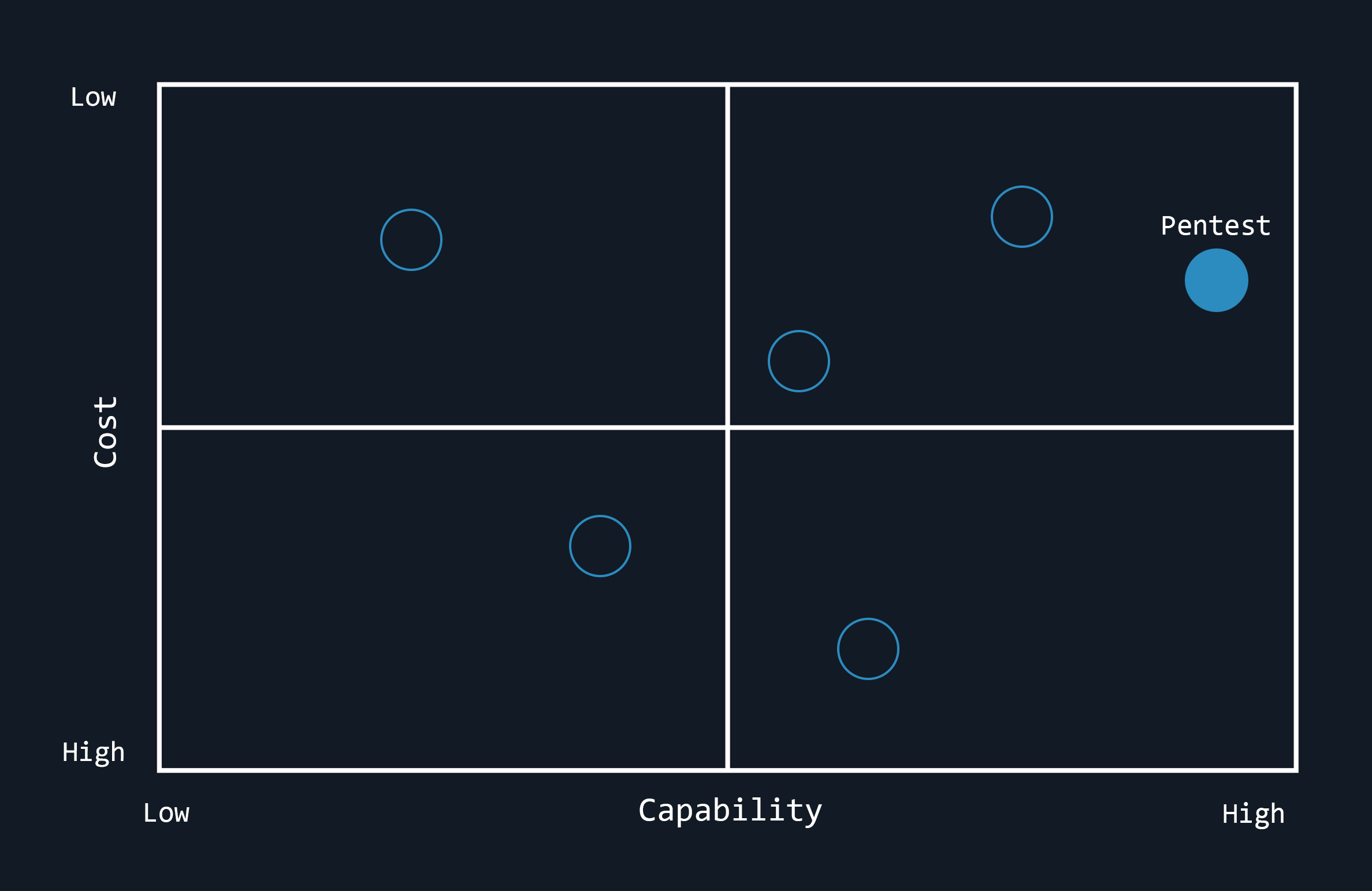 Pentest have been a highly flexible and professional partner throughout. They were consultative from the start and provided a range of options to suit our client's needs and our budget. The work was conducted on time and the report was easy to understand.
Pentest provided a flexible and professional service. We were impressed by their knowledge and particularly their level of communication, keeping us up to date during the activity.
Given the tight time frames, the depth of testing was impressive and critical issues communicated clearly and effectively.
Contact our team today to find out how we can help support your organisation.